>> Friday, March 1, 2013
I spent the better part of the last 24 hours working on my taxes. Taxes are no fun for anyone, but as a small business owner and basic one woman show, mine are becoming more and more complicated and horrifying every year. I happened upon this vintage book cover online today, and found it hilarious as it pretty much sums up the end of my week.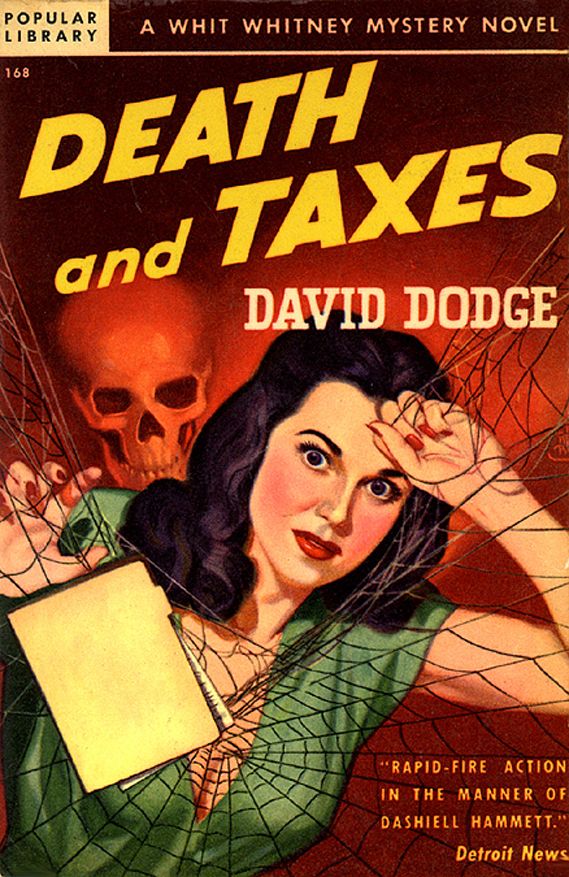 It all started off well and good. I've been doing my own taxes for years. This past year, I made sure to do a lot of the grunt work as it came along. I had inventory basically done. My numbers were all squared away. My deductions were all present and accounted for. I was feeling pretty confident much like Ms. Lombard here.
Thinking back on that sweet time, it seems like it was only yesterday. Wait. What is today? That was only YESTERDAY!? My brain has officially turned to sludge. All I can say is that I will definitely be, ahem, saving a little more to prepare for the next time around. This is basically how my facial expressions changed throughout the day (and night).
After my friend
Amber
soothed my pain a bit, I came to realize that even though taxes can suck, the fact that I owe so much more just means that my business did that much better. It's true.
The ol' shop
is really chugging along, and I'm really proud of how far I've come in the past year. I can't wait to see how things progress this year.
If you haven't tackled yours yet, I have a pointer for you. Nothing is better after a taxation marathon than carbs and booze. You'll thank me later. Like icy hot for the brain, those two. Sophia knows what I'm talking about.