>> Sunday, May 13, 2012
Dear god, I am the worst blogger ever! I haven't posted anything in nearly three months, and, not only that, my last entry has been screaming "PRESIDENTS DAY!" at everyone the entire time. Let that be a lesson to me: Do not use date-specific header images lest I want to remind everyone of what a lame ass I've been about posting. Duly noted. I'm not even going to go into a list of excuses to explain my absence. Instead, I'm going to use the tried and true method of pretending this ridiculous lapse never existed, and move on from here. Tally ho, readers!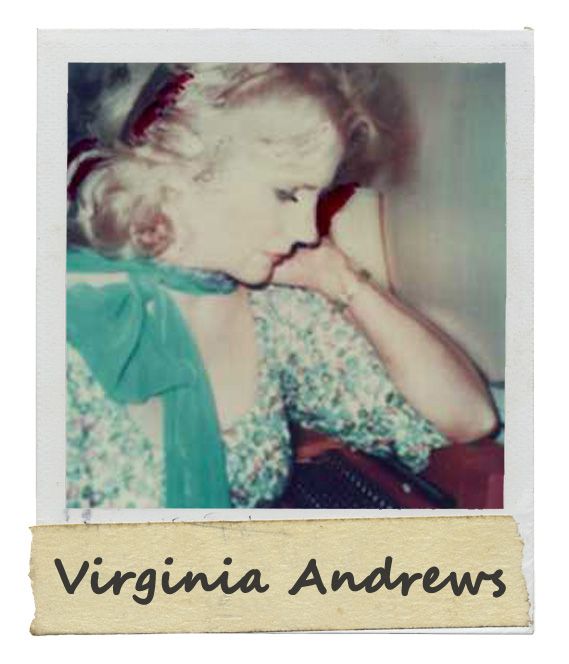 Before I begin, how awesome is that gigantic neck scarf/deep v-neck/matching eye shadow combo?

I don't know if you guys have noticed, but SUMMER IS HERE! Okay, okay, summer isn't technically here, but the anti-chub-rub powder on my inner thighs says differently. I don't know what summer means to you, but to me it means the pool. It means slathering myself in SPF, hanging onto the edge of a deep end, and plowing through as much trashy literature as humanly possible. You see, you can't bring good books to the pool. They will probably get wet and greasy, and sometimes they might fall into said deep end, not that I've ever done that before... twice.

This summer, I'm planning on revisiting what is probably the most amazing literary garbage ever written AKA the work of one V.C. Andrews AKA the mother of salacious old money scandal. If you are like me, you probably encountered her most notorious novel Flowers in the Attic toward the end of elementary school. In the fall of my sixth grade year, a classmate brought in a worn down copy that somehow magically fell open to very interesting plot points... plot points in which a "rigid male sex part" may have been mentioned.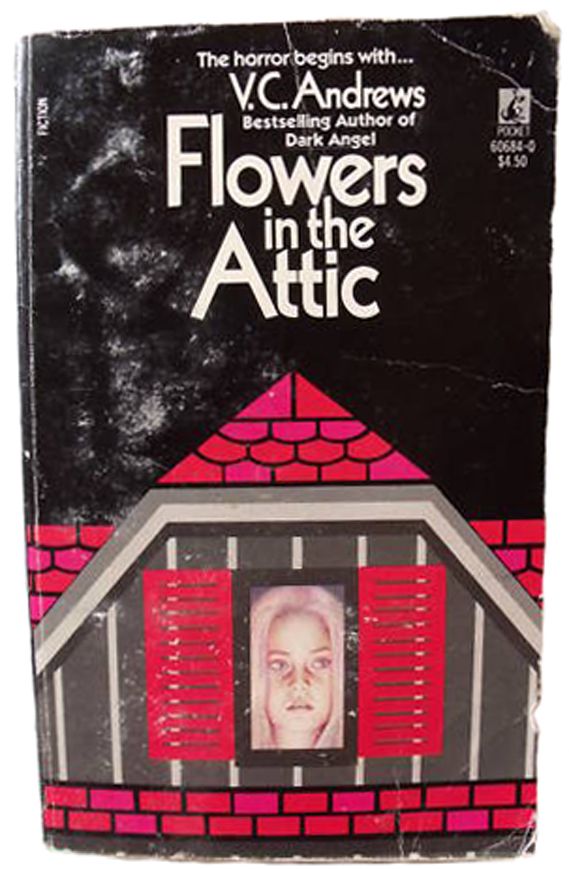 You see, to my girlfriends and I, this was the most exciting thing you could get your hands on. We would tear through it with increasingly horrified expressions on our faces, and pass it back and forth with dog-eared pages between spelling tests and recess breaks. Not only was it sexually explicit, it was completely and totally disturbing in every way. If I had to get someone to guess the word "incest" in a game of Pictionary, not only would that be a hilarious game of Pictionary, I would be tempted to draw a blossom in the rafters of a mansion. Let's just say that the author's characters tend to, eh-hem, keep it in the family... ifyaknowwhatimean. Even without the introduction of that finger-down-throat-style gag inducing concept, Flowers scarred me more than any parental sex talk or health class video ever could. I was like 11 years old and although I thought I knew the basics of where babies come from, I had no idea that sex could hurt... until Ms. Andrews described how "the resisting flesh tore and bled". Wait! The flesh did WHAT!?

No matter how traumatized I became, I was hooked. On a month long, cross-country camping trip with my family, I took along the sequel to Flowers. My parents are both big readers so we would stop at any used book store we passed to stretch our legs and take a break from one another. I started haggling with the shopkeepers, and trading my old books for the next in the series. There were well over 50 books out at the time. The woman basically kept our day long bouts in the car from becoming ongoing battles between my younger brother and I over what constituted the exact middle of the backseat. I'm not saying I read every one, but I managed to make my way through enough sleaze that I earned more stickers than my Book-It badge could handle. Can we say personal pan pizza party of one? No? Please tell me other people out there remember Book-It.


The funniest thing about the whole V.C. Andrews phenomenon is that she only wrote that first series. She passed away in 1986 (the year I was born), and yet her ghost somehow continues to fill grocery store lit sections with new releases. Upon hitting seventh grade, I started to grow weary of the never ending soap opera, and graduated to Stephen King like most other weird, bookish middle schoolers. The paperback novels with the cool cut out covers that I once cherished started to seem too schlocky to even pick up, let alone carry down a hallway to study hall. In fact,
Flowers
may even be too schlocky to make it through at this point. All I can say is, I intend to find out.