>> Sunday, January 1, 2012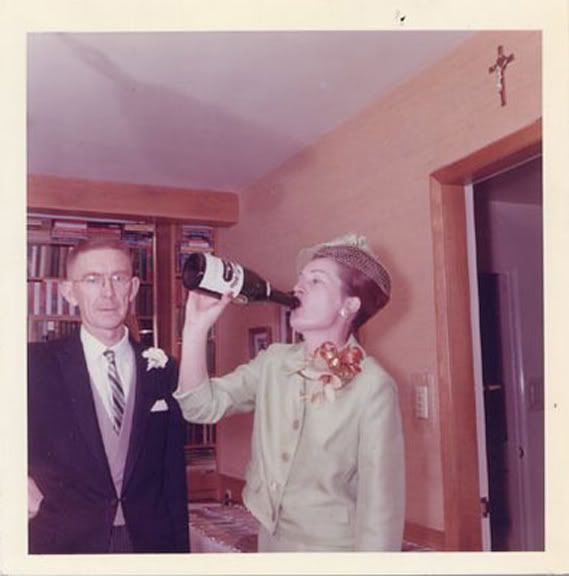 Image Source: Bobbins and Bombshells
First of all, I hope that you aren't nursing the worst hangover of the year and that you all had a wonderful time last night saying goodbye to 2011. I spent the night dancing my sequined ass off to some sweet, sweet sixties jams with some of my favorite people. It's probably the first year that my New Years Eve celebration has lived up to the hype, and I woke up this morning...err... afternoon with a craving for fajitas and the feeling that this is going to be a great year!
I'm not typically one for yearly resolutions. I tend to break things down into more plausible monthly and weekly goals, but this year, I'll make an exception. In fact, I'll even type them out here so that when/if I utterly fail at achieving these goals, you can all publicly shame me. Ready?
The first has to do with you, reader. I've been a bad blogger in these recent months. There are no excuses other than I got busy and stressed, and this site suffered because of it which is silly because I love writing here. Regardless of how many people read my posts, writing them gives me a sense of creative fulfillment and satisfaction. If you haven't noticed, I've done a little preemptive remodeling around here. With an embarrassingly large chunk of days spent designing, tinkering, and cursing at my computer screen, things are a little more colorful and hopefully a little more easy to navigate. I've learned so much in such a small amount of time all because of this little puppy. I will stop neglecting it. Pinky promise.
The second one is even more exciting to me, and I hope to achieve it soon. I'm going to work like crazy on the
shop
so that I reach and maintain an inventory of over 200 lovely and amazing vintage pieces. Running a vintage shop full time is my dream, you could say, and 2012 seems as good a year as ever.
So that's that, ladies and gentlemen! Again, I hope that you are having a great start to 2012! If you have any resolutions or ideas for this blog for the new year, comment away! I'd love to hear them!