>> Monday, January 23, 2012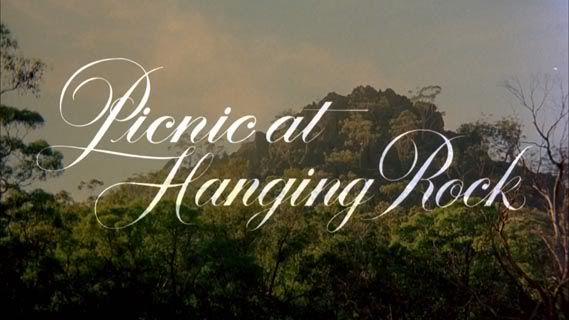 Over the weekend, I saw a movie that's sure to stick with me for a long time. Picnic at Hanging Rock is an Australian film about a small group of school girls who mysteriously disappear from a class picnic on Valentine's Day in 1901. This isn't just any Edwardian period piece, though. Think 1975 does 1901- all high necked white lace dresses and acid induced shot overlays set to a soundtrack that's part classical Mozart, part pan flute solo. The result sounds cringe-inducing, but it's actually quite lovely in all its weirdness.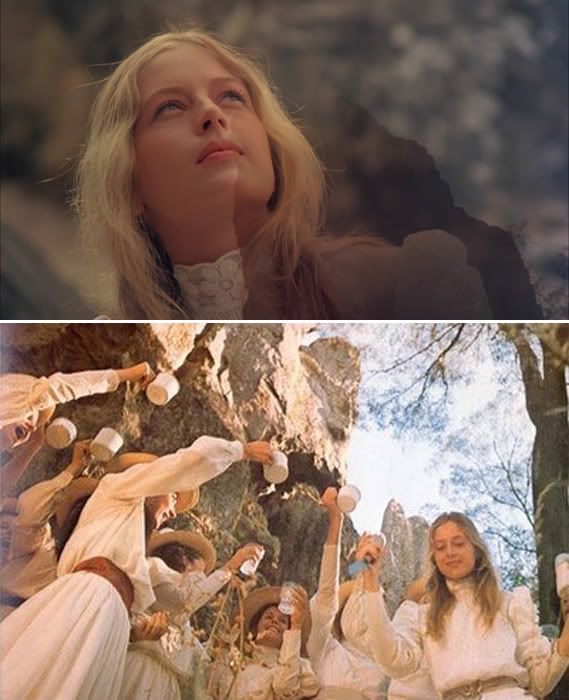 Every shot looks like a John William Waterhouse painting come to life. The girls seem to float through scene after scene driven only by their own intense, unspoken curiosity. Every expression seems distant, and regardless of where they're headed, you're compelled to stick around just to see what it is off camera that seduces them to move forward, however slowly it may be.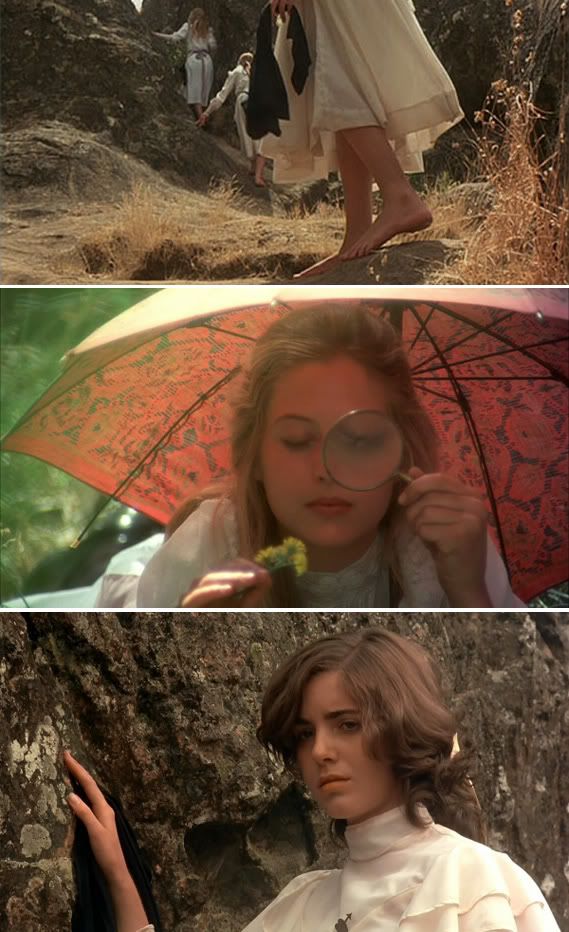 Everything about this movie is undoubtedly feminine and yet quietly sinister. It's as if Alice fell straight through the rabbit hole and into The Virgin Suicides. I guess that's the best part about the film. It has such a distinct look about it that you'll find yourself using the phrase, "Oh, that's so Hanging Rock," on a surprisingly regular basis... and who doesn't want to be that person?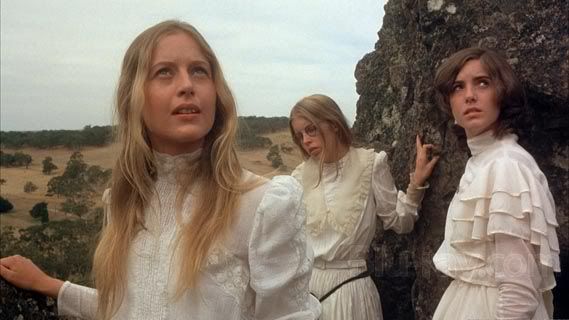 Regardless of whether you need pretentious conversation fodder or you're just mesmerized by pretty girls with princess-grade flowing hair, Picnic at Hanging Rock is definitely worth checking out. The fact that it's basically vintage clothing porn doesn't hurt, either.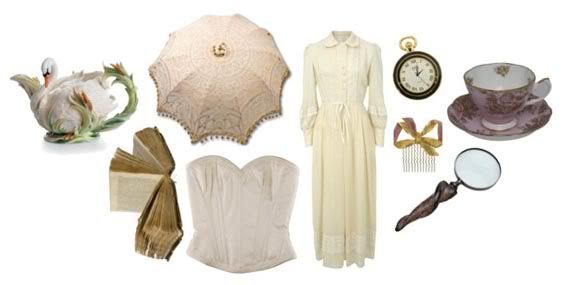 Clockwise from Top Left: Swan Teapot, Parasol with Beaded Fringe, 1970s Edwardian Style Maxi Dress, Kara Ross Pocket Watch Pendant, Liberty Tea Set, Magnifying Glass, Edwardian Hair Comb, Cadolle Victoria Corset