>> Friday, December 2, 2011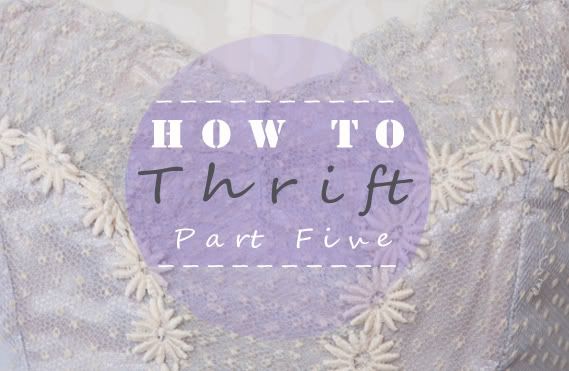 This holiday season has me so overwhelmed with things that this blog has been left sitting the dusty corner of my hall closet with my old leaky rain boots and broken cuckoo clocks. (Yes, I have multiple broken cuckoo clocks.) Well, I'm back from the dead, and ready to add blogging back to my To-Do list along with the wrapping, baking, and candlestick making. So yes, on with it, then, yeah? Tip number five:


LEAVE NO STONE UNTURNED.
So maybe you looked through the dresses, and you found diddly squat. That doesn't mean that there isn't something even more amazing hiding somewhere else. Look. Through. Everything. Look through the men's section. Awesome dress shirts and concert tees might await you! Look through the children's section. I recently found a scandalous roller disco worthy romper in with the kids' clothes. Sometimes great things come in tiny packages, and are organized as such. Check the ends of the aisles and the fitting room area (if such a thing exits). People like to stick good things in convenient places if they decide against them or have to run out to use the bathroom because they didn't read Tip #3. Scoop these things up! If it's not claimed, it's fair game! Think of it like an Easter egg hunt except instead of candy-filled eggs, you're looking for yummy fashions, and instead of grass, you're sifting through old, discolored golf shirts and stretched out pantyhose. Fun!
"Holy bejeezus! Behind that pile of dog crap! It's a 1940s fox fur stole! Score!"
Image source: LIFE Magazine