>> Thursday, November 3, 2011


We're three weeks into this series, and I feel like we're really getting down to business now. There are some thrifting tricks that most people could figure out on their own, but some just come from simple experience. This is one of those tricks:


BE PREPARED.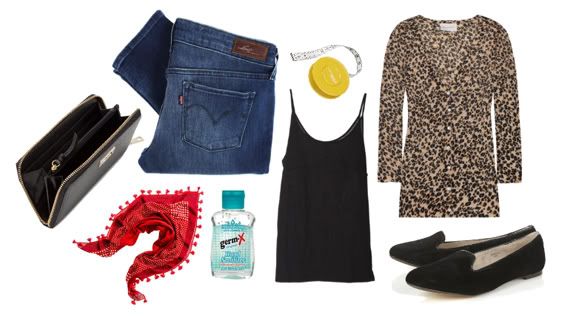 A lot of thrift stores and antique malls don't have fitting rooms. Because of this, you need to dress accordingly. I like to wear clothing that allows me to try things on without flashing everyone the good china. That means clothing that you can pull things over or under without much fuss. I tend to wear slip on flats because I'm lazy about lacing and unlacing and layers because I'm always freezing. I try to make the bottom-most layer something fairly form-fitting like a cami or a tank. That way, after I have an armload of stuff, I can find a mirror, peel off a few layers, and get down to business.
Be careful with things that seem tight. The last thing you need is to get stuck in some 1980s cocktail dress, and have to ask the old guy stocking mugs if he can help you. This is where a buddy comes in handy. If all of this just seems like too much work, bring measuring tape so that you can check measurements, and know right off the bat whether or not something will fit. While you're at it, you might also want to bring some hand sanitizer if you're the type that hovers over toilet seats and doesn't eat things you drop on the floor. The items you'll be touching are usually unwashed and have been sitting in someone's basement for years. Oh, and use the bathroom BEFORE you go, bring cash, and don't forget your game face!