>> Monday, October 31, 2011
Image Source: Dr. Macro's High Quality Movie Scans
Halloween is my FAVORITE holiday. What's not to love about a day when dramatic clothing and makeup take center stage, and you're basically
expected
to eat massive quantities of junk food? Because of this, I felt like Man Day Monday should be a little spooky. I racked my brain trying to come up with vintage horror hunks, and was coming up with nada when all of a sudden, "Hello! Vincent Price!" my brain practically screamed in astonished embarrassment. I can't believe I managed to go so long without thinking of him, as Mr. Price practically
breathed
horror in the best, most serio-comedic way there was!
The man spent the 1940's and 1950's starring in a ton of horror flicks including
The Invisible Man Returns
,
House of Wax
,
The Fly
,
The Return of the Fly
,
House on Haunted Hill
, and
I Am Legend
. With a sinister commanding voice and an amazing dramatic look, Price became synonymous with scare, and spent the rest of his life having as much fun as possible with it. He appeared on
Hollywood Squares
,
Alice Cooper: The Nightmare
,
The Muppet Show
, and
The Tonight Show with Johnny Carson
. Not only that, the man voiced the main character in the Tim Burton short
Vincent
, and performed that bad ass spoken segment in Michael Jackson's
Thriller
. I mean, how much cooler can you get, really?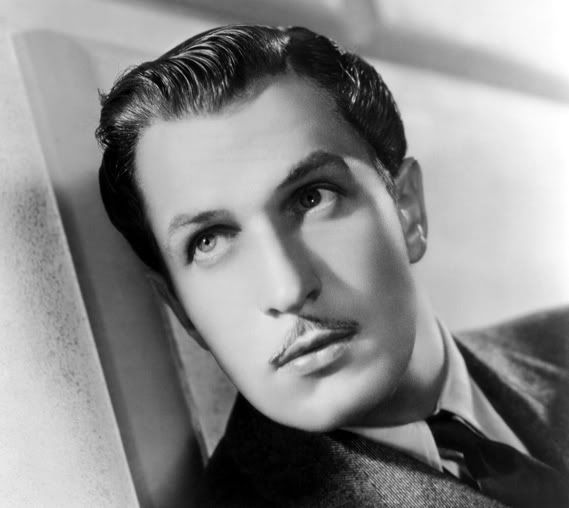 "It's as much fun to scare as to be scared." ― Vincent Price