>> Monday, September 26, 2011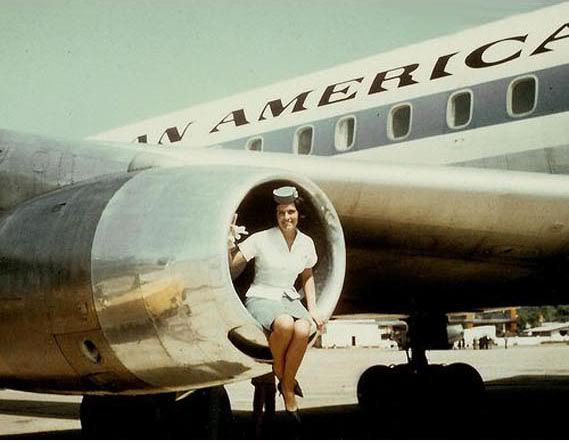 I don't know if any of you tuned into the pilot of the new television show Pan Am, but it seems somewhat promising. At first I was worried that it would be all style and no content, but I like that the female characters seem to be the main focus while the males act as the cock pit decorations for a change. Much like Mad Men, I'm sure it will inspire a resurgence of interest in the 1960s. Who knows how many bobbed, mini skirted flight attendants will be wandering around come October 31st. Because of this, I thought now would serve as the perfect time to look back at the ladies who were really there during a time when flying was a classy experience and people dressed as such.

Without further ado, please make sure that your table tray is in the upright position and that your seat belt is securely fastened.


Image Source: Aviation Explorer Cruise Line History Breaking Curfew