>> Monday, July 4, 2011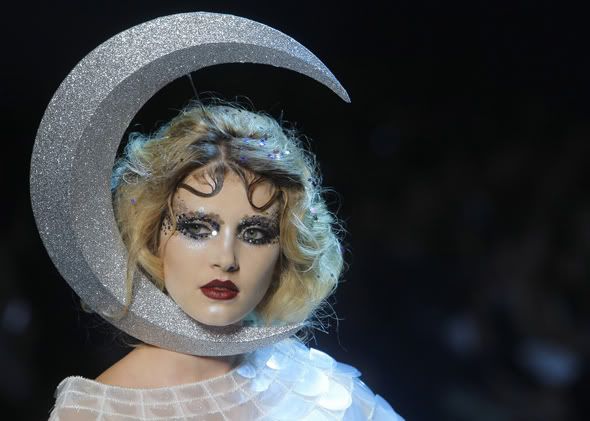 Dior Haute Couture 2011, Joseph Brinon
I just stumbled upon this image from this year's Dior Haute Couture show, and couldn't help but spend the next hour of my life searching through all of the various paper moon shots that I've saved to my computer over the years.
This set-up was very popular in the late 1800's and early 1900's, and people would often get their portraits taken perched in their own little galaxy, sometimes in various states of undress (ooh la la!).
Image sources: Found photograph, Vintage postcard, Flickr, Philosophy of Science
If you couldn't tell from my logo, I'm quite fond of the idea. I've been smitten with it ever since I watched the
Tonight, Tonight
music video on MTV at my best friend's house as a kid.
If I ever get married, I'll be sure to recruit my poor friends to help me create a whimsical lunar photo booth where I will force everyone to sit and have their pictures taken... hopefully clothed. If you're as infatuated with these sweet little images as I am, I encourage you to check out the
It's Only a Paper Moon
group on Flickr! Very cool!