>> Monday, June 13, 2011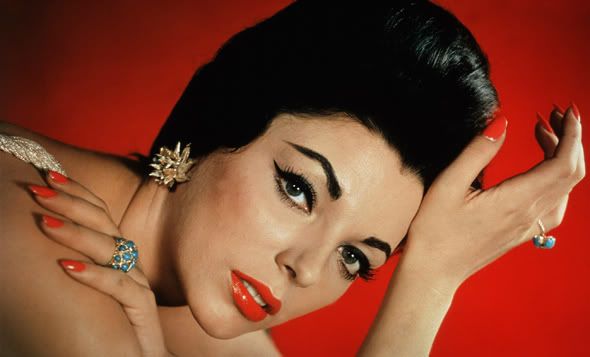 It occurred to me the other day that they just don't make eyebrows like they used to. While flipping through my collection of photos of Hollywood starlets, it became increasingly apparent that the ones that stuck out most to me had gorgeous sets of brows. Some lent a sense of distinguishment, some a certain flirtatiousness. Meanwhile, others looked as if they could cut you if you weren't careful.
People don't comment on ladies' brows much these days, maybe because every starlet on the cover of US Weekly seems to have the same unoffensive, delicate (eh hem, boring)shape going on. Because of this, I thought it might be a good time to do a little tribute to this oft overlooked feature. Some have been meticulously plucked, purposely gelled, or oh so carefully drawn on, but each and every pair is unique and beautiful in its own way. Whether you like the intense sharpened look of the 1930s or the drama of an extra thick pair, they're all here.

Left to Right: Audrey Hepburn, Lauren Bacall, Sophia Lauren, Dorothy Lamour, Anita Ekberg, Hedy Lamar, Gina Lollobrigida, Carole Lombard, Jane Russell, Marilyn Monroe, Natalie Wood, Grace Kelly, Vivien Leigh, Elizabeth Taylor, Clara Bow
Image Source: Dr. Macro